---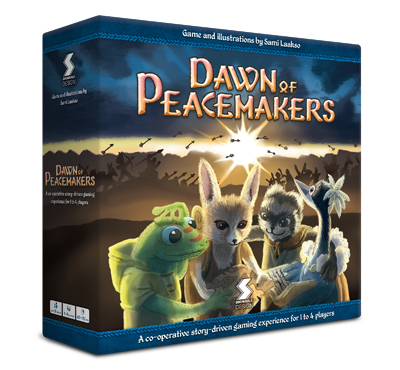 Dawn of Peacemakers is an evolving board game with a continuing campaign. Players take roles of adventurers attempting to quell the hostilities between two warring sides. You will have to trust in your fellow players and co-operate with them in order to reach a peaceful conclusion.
Read more
Pre-order the game!
---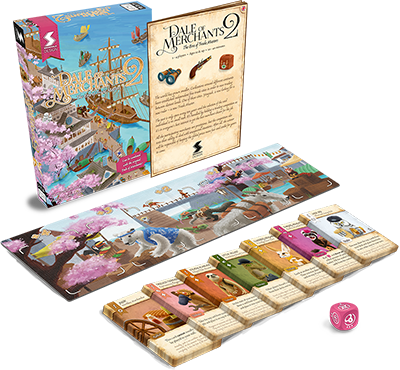 Dale of Merchants 2 is a standalone game. It contains 6 brand new decks and can be played by itself or combined with the decks from the original Dale of Merchants for even more gameplay possibilities.
Read more
Buy the game
---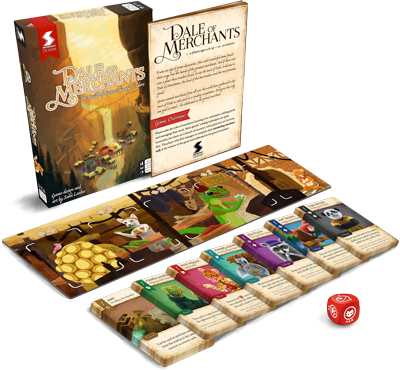 Do you give up a chance to use a splendid action in favor of getting even more astounding cards? Since every card can be used in multiple ways, Dale of Merchants requires some tough choices. You can't win the game without letting go of your cards.
Read more
Buy the game