Dale of Merchants Collection
Advanced content and a storage solution for the whole series Add to cart
49,95 €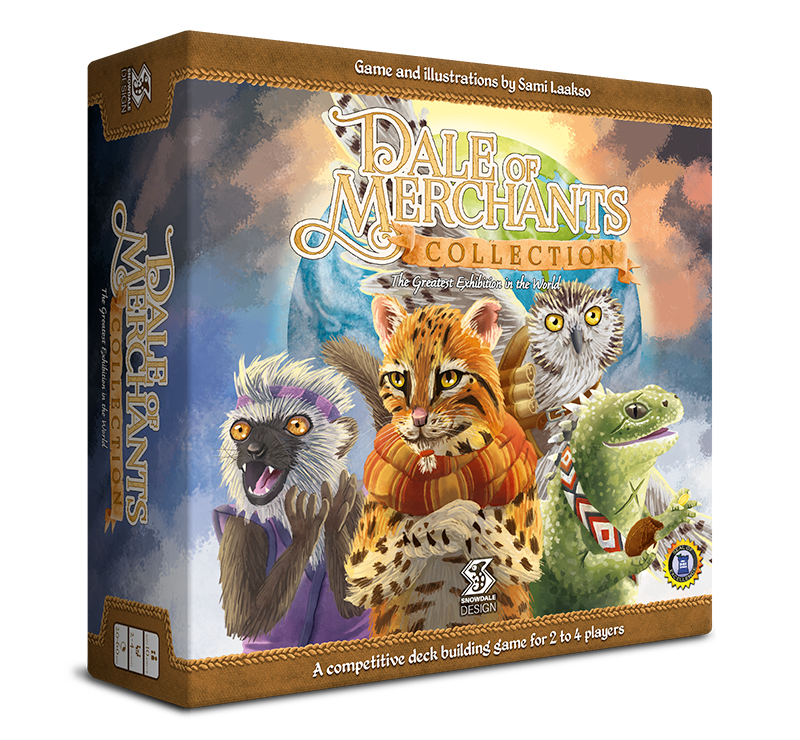 Contents of the game
8 animalfolk decks, 15 cards per deck

Emperor Penguins
Tuataras
Wood Turtles
Tasmanian Devils
Giant Pangolins
Black-headed Gulls
Slender Mongooses
Long-winged Tomb Bats

20 junk cards
55 large character cards
27 deck selection cards
32 dividers
1 double-sided market game board
2 custom wooden dice
50 cardboard coins
42 cardboard tokens
1 cardboard clock
All Snowdale games also include
Free replacement parts
Colourblind-friendly components
Inserts that fit sleeved cards
Learn to play
Awards and honours
Playthroughs
Reviews
Previews
Other resources
Dale of Merchants Collection is a stand-alone game which is aimed at the fans of the Dale of Merchants series. The game expands the animalfolk deck selection and introduces animalfolk characters as a new gameplay feature. The game comes in a larger-sized box, able to house all of the existing and future Dale of Merchants content.
With Dale of Merchants Collection, the number of decks in the series continues to increase. Included in the game are 8 completely new animalfolk decks. Joining the ranks are several peculiar fellows such as the Wealthy Tuataras and the Connected Emperor Penguins. All decks and content are fully compatible and can be mixed and matched between all games in the Dale of Merchants series.
A completely new feature in the series are the character cards. These cards are received at the start of the game and provide players with unique and powerful abilities that drastically influence the game. Dale of Merchants Collection includes dozens of different character cards adding even more depth and variance to gameplay.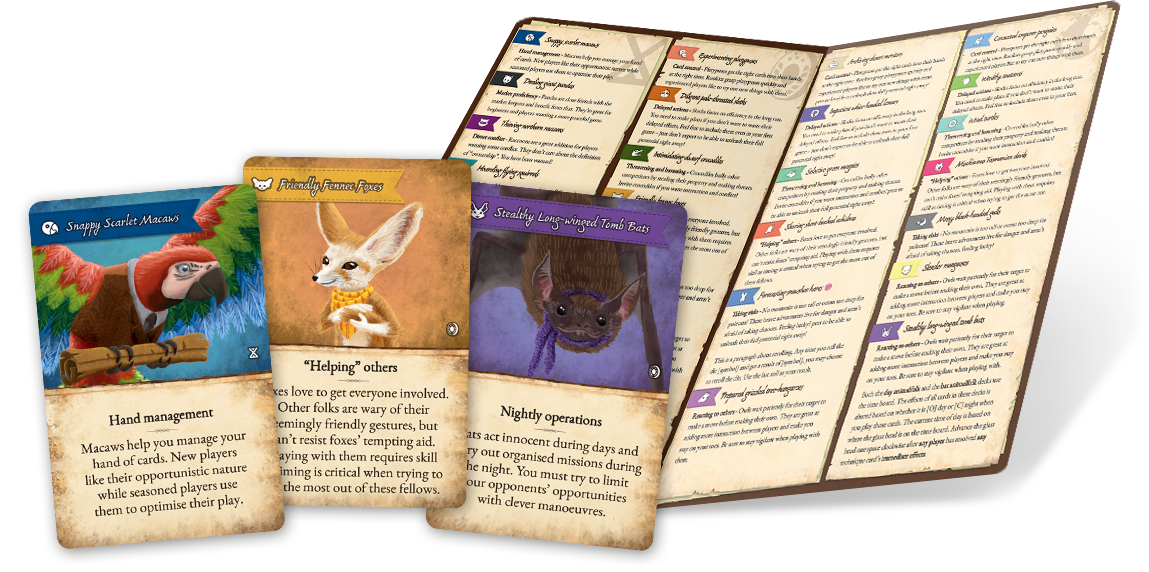 Dale of Merchants Collection aims to ease the storage and organisation of Dale of Merchants content from the different games. The game box is able to house all of the available Dale of Merchants content and includes dividers for each animalfolk deck, making game setup and deck selection a breeze. Furthermore, an animalfolk compendium is included, which contains descriptions of all the available decks in the series. If the quantity of options makes choosing decks for a game difficult, deck selection cards are available to help with making the decision.
Some new card effects introduced in the Collection can create problems when used in combination with old copies of the first two games in the series. We're addressing this issue with an update pack which includes updated versions of those cards to replace the old ones.
Dale of Merchants Collection has been released in multiple languages. The list of languages can be found from the series page.
Team behind Dale of Merchants Collection
---
Warning: foreach() argument must be of type array|object, bool given in /home/u66218/public_html/wp-content/themes/toiminimi/single.php on line 205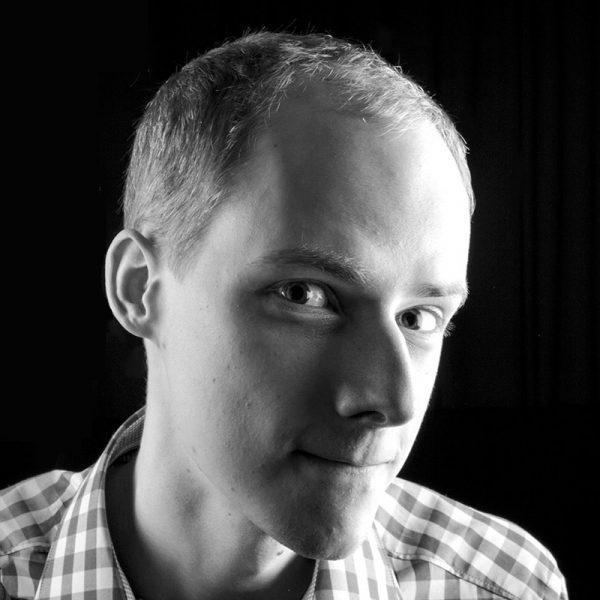 Sami Laakso
Game design
Illustrations
Graphic design
My main design goal with Dale of Merchants was to create a simple yet deep deck building game which could be adapted to suit your or your game groups' preferences.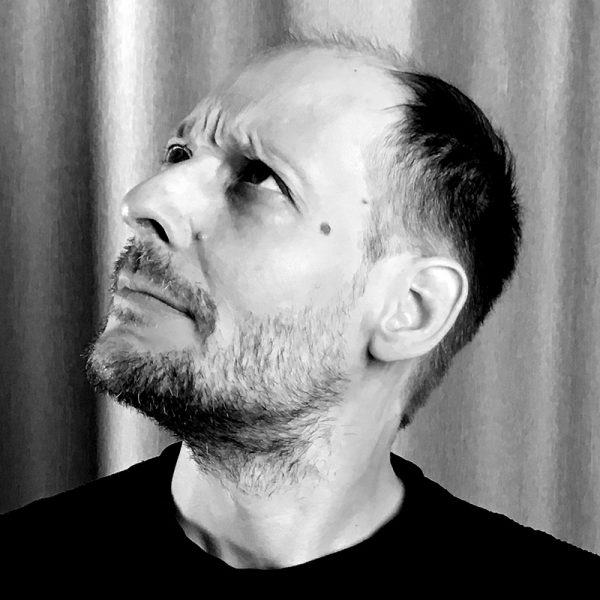 Seppo Kuukasjärvi
Development assistance
We want all games in the Dale of Merchants series to share a similar feel. What to include in illustrations and in flavour texts play a large role in achieving this.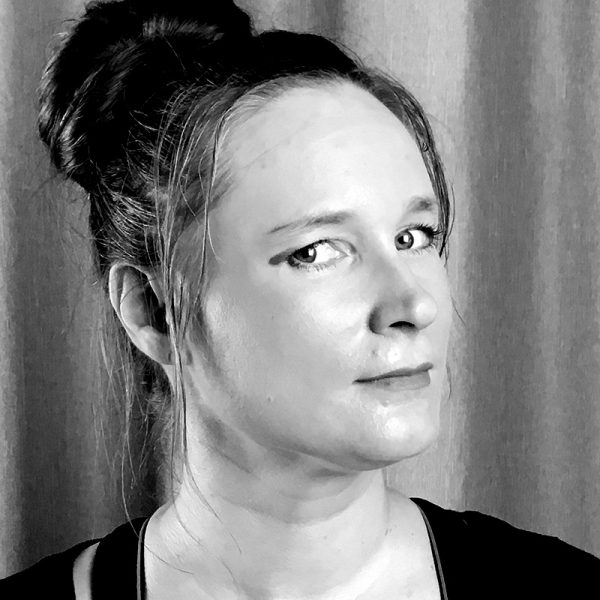 Talvikki Eskelinen
World building
I see games as an art form. Much like a movie or an oil painting, a game can rise beyond mere pastime, encompassing whole worlds and evoking thoughts and emotions.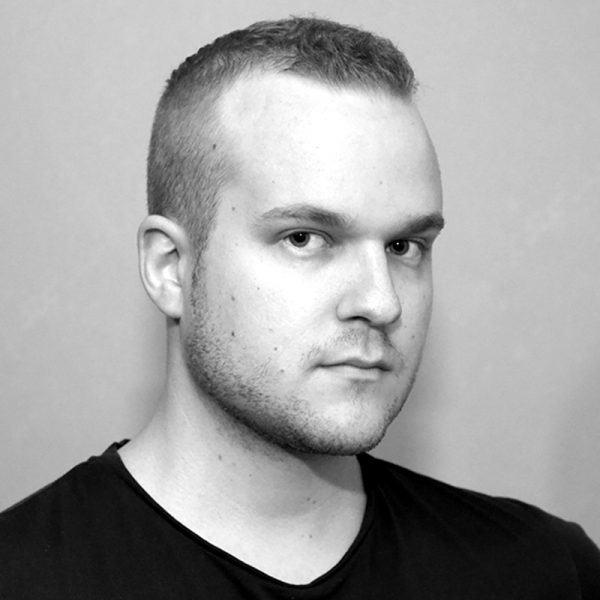 Ville Reinikainen
Story writing
Dale of Merchants Collection gave us a chance to elevate not only the gameplay but the thematic elements of the series as well.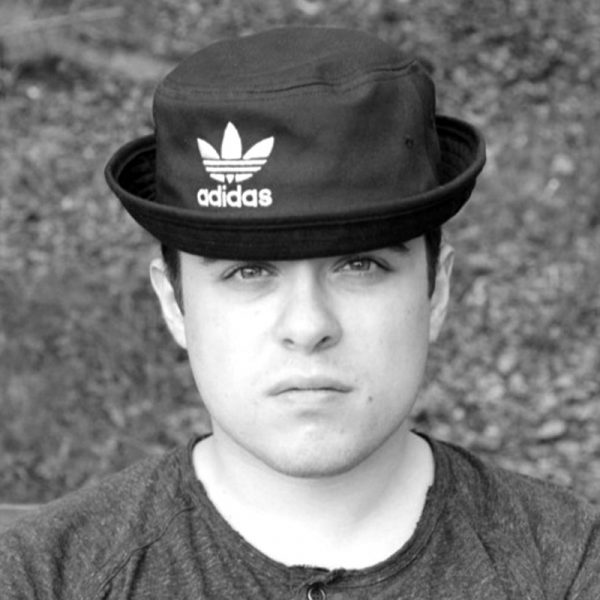 Aro Laaksonen
Story writing
I'm fascinated by the elevating effect that storytelling can have on a game. My goal is to inject life, personality and a bit of humour into the characters and the world.