Dale of Merchants: Playmat
Online store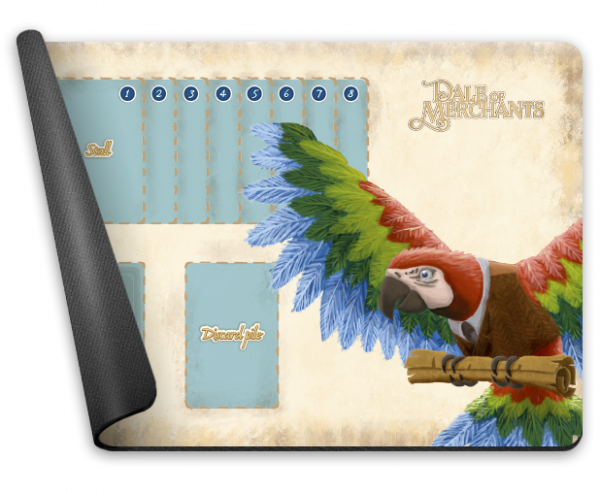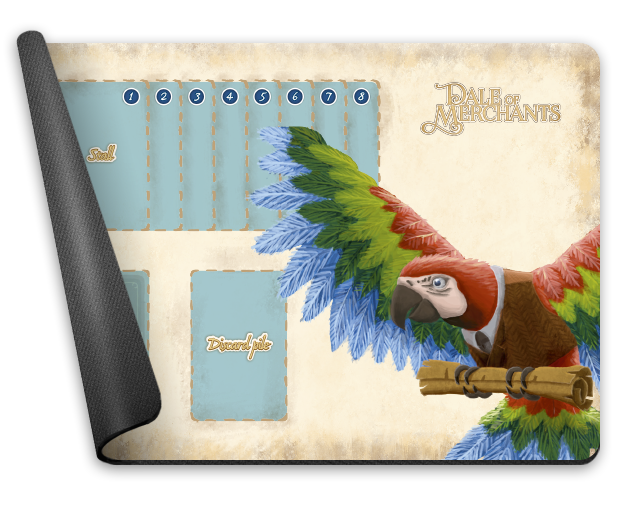 Dale of Merchants: Playmat
9,95 €
Playmat for one player. There are designated spots for stall, deck, and discard pile with additional space for cards in your schedule and a character card. The mat is sized at 35 x 25 cm (roughly 14 x 10 inches).
See all the different designs below.
Description
You can also get a free playmat bag, if you order a bundle of four playmats!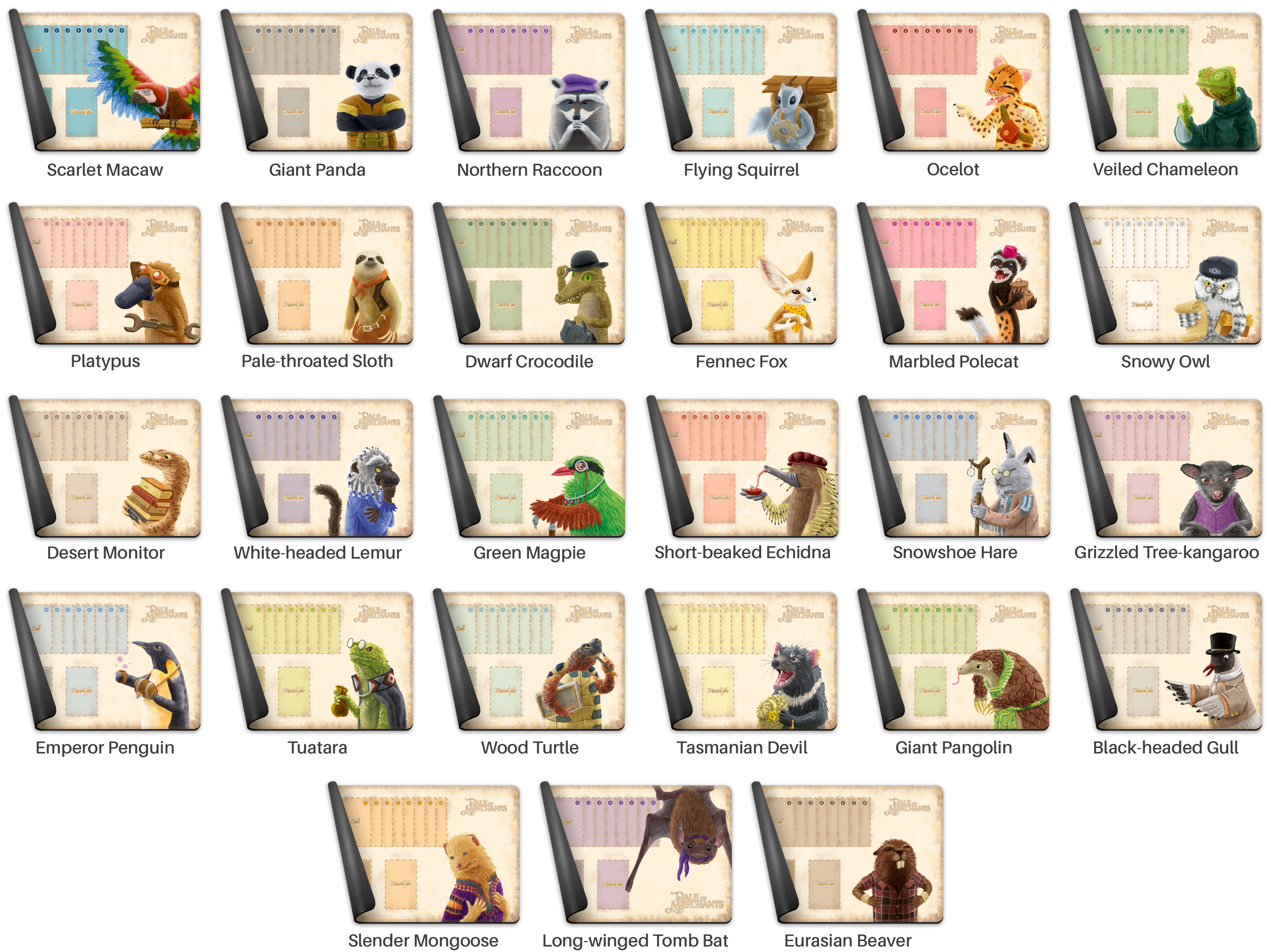 Additional information
| | |
| --- | --- |
| Weight | 140 g |
| Animalfolk | Scarlet Macaw, Giant Panda, Northern Raccoon, Flying Squirrel, Ocelot, Veiled Chameleon, Platypus, Pale-throated Sloth, Dwarf Crocodile, Fennec Fox, Marbled Polecat, Snowy Owl, Desert Monitor, White-headed Lemur, Green Magpie, Short-beaked Echidna, Snowshoe Hare, Grizzled Tree-kangaroo, Emperor Penguin, Tuatara, Wood Turtle, Tasmanian Devil, Giant Pangolin, Black-headed Gull, Slender Mongoose, Long-winged Tomb Bat, Eurasian Beaver |