---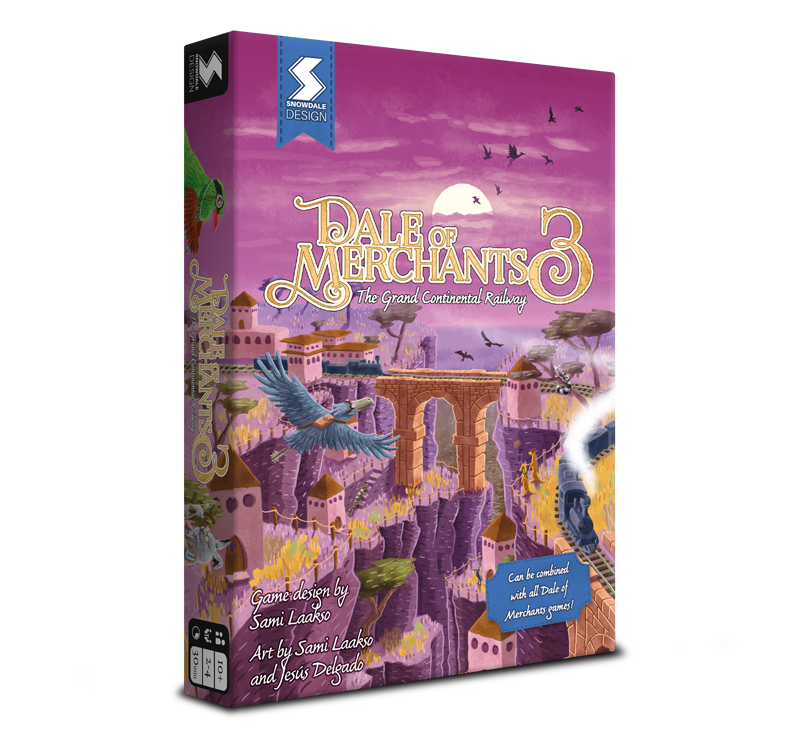 ---
Lands of Galzyr is an adventure board game where players, as cunning and ambitious adventurers, explore the lands, take on challenging quests, and try to increase their prestige in the open, story rich Galzyr. The players' actions have long-lasting consequences, as their decisions in the evolving and persistent game world affect not only the current game, but the following games as well.
Read more
Subscribe to the newsletter
---
Dale of Merchants Collection is a stand-alone game which is aimed at the fans of the Dale of Merchants series. The game expands the animalfolk deck selection and introduces animalfolk characters as a new gameplay feature. The game comes in a larger-sized box, able to house all of the existing and future Dale of Merchants content.
Read more
Add to cart
49,95 €
---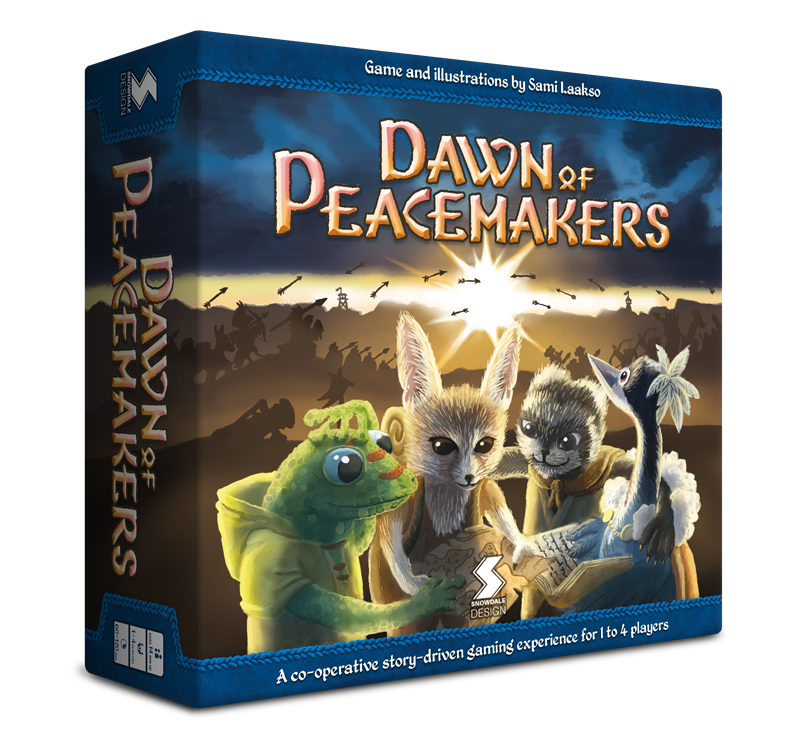 Dawn of Peacemakers is currently sold out. If you're interested in the game and its possible reprint in the future, please
subscribe to our newsletter
to stay up to date.
We have only a few copies left in our Australian warehouse. Click
here
if you want one!
Dawn of Peacemakers is an evolving board game with a continuing campaign. Players take roles of adventurers attempting to quell the hostilities between two warring sides. You will have to trust in your fellow players and co-operate with them in order to reach a peaceful conclusion.
Read more
Subscribe to the newsletter
---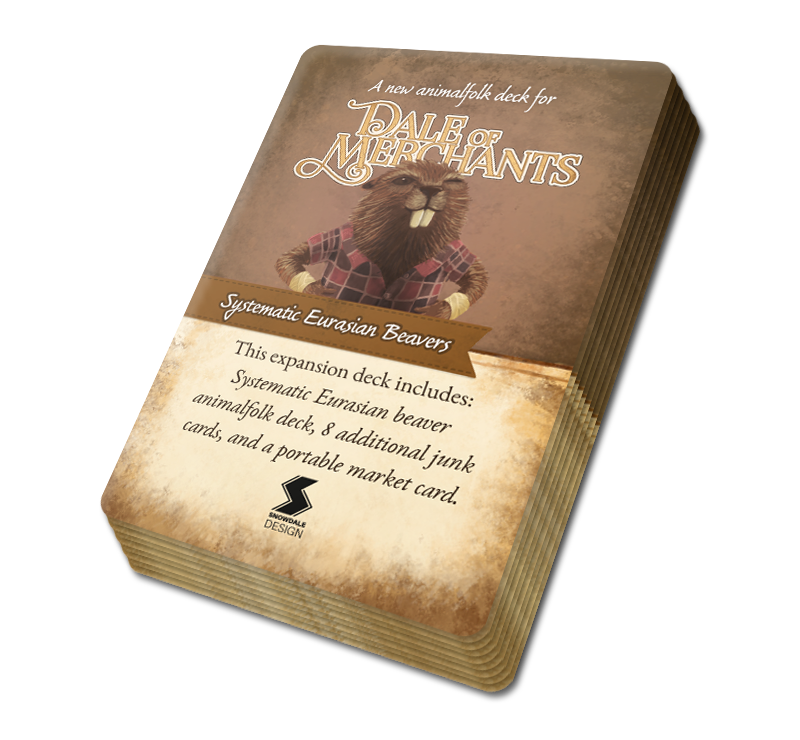 Systematic Eurasian beavers is an additional animalfolk deck for Dale of Merchants which can be combined with any game from the series. Increase your gameplay options by adding these fellows into your animalfolk deck collection.
Read more
Add to cart
4,95 €
---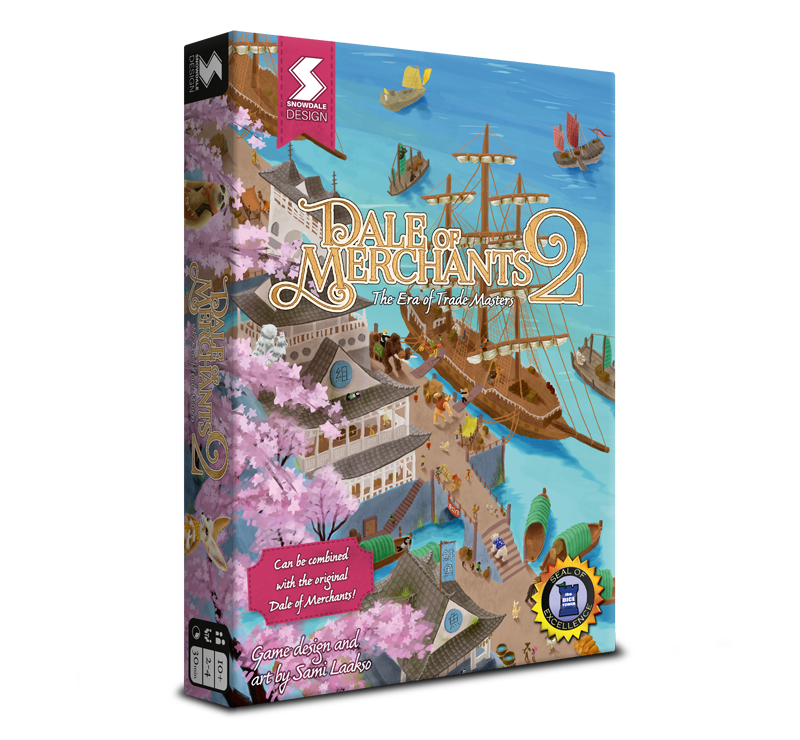 Dale of Merchants 2 is a stand-alone game. It contains 6 brand new animalfolk decks and can be played by itself or combined with the decks from the original Dale of Merchants for even more gameplay possibilities.
Read more
Add to cart
19,95 €
---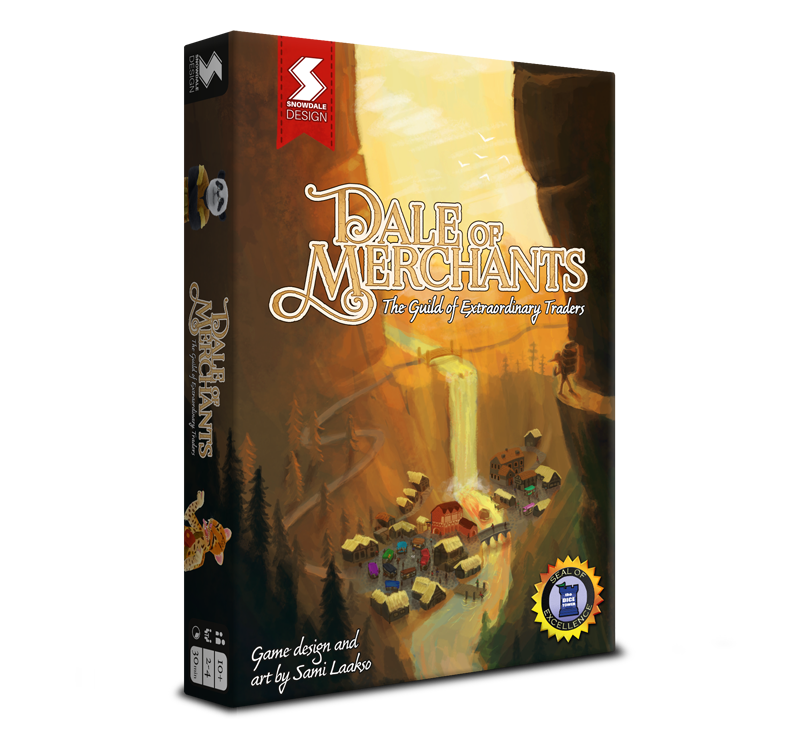 Do you give up a chance to use a splendid action in favor of getting even more astounding cards? Since every card can be used in multiple ways, Dale of Merchants requires some tough choices. You can't win the game without letting go of your cards. Dive into Daimyria and meet the cast of colourful animalfolks!
Read more
Add to cart
19,95 €