Dale of Merchants 3 pre-orders
2.6.2020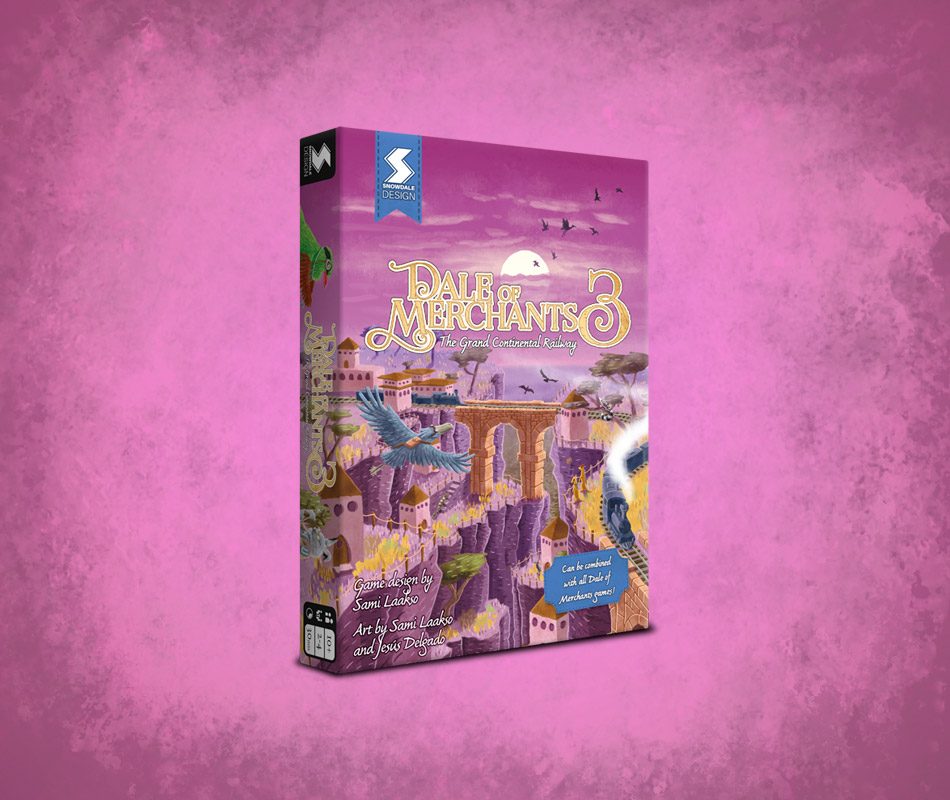 Dale of Merchants 3

Warning: Trying to access array offset on value of type null in /home/u66218/public_html/wp-content/themes/toiminimi/functions.php on line 477

Add to cart

19,95 €~ 21,20 USDEstimated exchange rates. The exact amount will depend on your payment provider.
~ 28,60 CAD
~ 17,30 GBP
~ 33,00 AUD
~ 236,60 SEK
~ 228,30 NOK
You can now pre-order Dale of Merchants 3 if you missed the Kickstarter. We also have new custom sleeves which you can add to your pre-order. Head over to the pre-order page and claim a copy today.
Dale of Merchants 3 is the latest instalment in the award-winning deck building card game series. It introduces 6 new animalfolk decks which can be played by themselves, or better yet, combined with your existing Dale of Merchants games.
You can read more about Dale of Merchants 3 here.
Dale of Merchants 3

Warning: Trying to access array offset on value of type null in /home/u66218/public_html/wp-content/themes/toiminimi/functions.php on line 477

Add to cart

19,95 €~ 21,20 USDEstimated exchange rates. The exact amount will depend on your payment provider.
~ 28,60 CAD
~ 17,30 GBP
~ 33,00 AUD
~ 236,60 SEK
~ 228,30 NOK